How important is your data to your organization?


How important is it to have the freedom to easily replicate data box-to-box, box-to-cloud or both?
Outside of the people in your organization, the data you store, especially the client data, is the most important asset you have.


Most of us take the data we store for granted. We create it, save it, and back it up. Usually, we don't even think twice about it. "Out of sight, out of mind", as they say.


But then, something drastic happens and we have to recover that data. It is then that we realize how important that a current successful backup up and speedy restore really is to getting back to business as usual and the survival of our organization.


How important is your data and making sure you have a current backup that is easy to restore from quickly? Check out these three pieces of statistics . . .


94% of companies suffering from a catastrophic data loss do not survive - 43% never reopen and 51% close within two years (University of Texas) - Could your company survive a catastrophic or even a semi-catastrophic data loss?
93% of companies that lost their data center for 10 days or more due to a disaster, filed for bankruptcy within one year of the disaster. 50% of the businesses that found themselves without data management for this same time period filed for bankruptcy immediately. (National Archives & Records Administration in Washington) - Is the backup solution you use easy to backup to, easy to manage and easy to restore from quickly? How quickly could you be up and running if your data was destroyed or compromised by malware?
7 out of 10 small firms that experience a major data loss go out of business within a year. (DTI/Price Waterhouse Coopers) - What kind of plan do you have in place to make sure this doesn't happen to your organization?
Success in anything requires a plan of action that is put into action. Successfully surviving a data loss disaster is the same. It must be planned for and that plan of action must be put into action.

For example: In the unfortunate event that your office or your data experiences a disaster, whether natural or man-made, do you have at least a rudimentary plan for data recovery in place? Is there a backup plan in place that includes offsite storage? What steps would be necessary to recover the lost data? Are you able to access that data and continue doing business, even if the office and its computers are destroyed?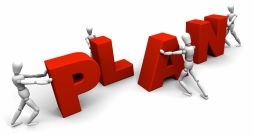 Most of these questions can be answered even in a rudimentary level of disaster backup and recovery planning. Data disaster is not fun to think about but definitely something that we must seriously consider and plan for.

One of the most important action steps that we can take is to make sure that we have a documented plan of action in place to prepare our organization, especially our IT staff, for what needs to be done to get the organization through such an experience so no one is having to remember what needs to be done next off the top of their heads. Especially in a stressful situation.


We also want to make sure that there is an effective backup solution in place that easily provides the freedom to replicate data box-to-box, box-to-cloud or both as well as being easy to manage, backup to, and restore data from.

Even better, you want a system that will provide the following features . . .
Usuability in mixed network security environments (i.e.SonicWALL, WatchGaurd, Fortinet, & etc.)

Automation of the backup process

Reporting Software included and provides automated email reports, proof of successful backup, & etc.

Backup requires no third party software, hardware or cloud

Backup software included (Windows and Linux agents)

Data Deduplication (reduce data footprint) and Fast Replication

Bare metal restore available

File/Application restore

Cloud-based central management

Intuitive and simple web interface

No per-server or per-application fee

RAID availability

Affordable per-GB or unlimited flat-rate cloud storage fee

Complimentary hardware refresh with continuous Instant Replacement subscription

Protects physical and virtual (VMware & Hyper-V) environments

LiveBoot TM for VMware and VMware snapshot and file recovery

Microsoft SQL, Exchange, and message-level restore

Cloud storage and site-to-site replication and Extended cloud backup retention and

More
Barracuda Backup includes all

the above. Being
simple to deploy

,

easy to manage

, and

offering unlimited cloud storage and varying model sizes

makes Barracuda Backup a perfect backup solution for practically any network environment and IT budget.


With an extensive range of supported environments and integration with Copy file sync and share services, organizations can easily and quickly replace multi-vendor piecemeal or difficult to manage, use, and restore backup solutions with an all-in-one Barracuda Backup appliance.


But don't take our word for it!
Click on the video images to the right.
Listen to what Guildford Academy of Contemporary Music says about Barracuda's Backup solution, watch the DemoOnDemand regarding Barracuda's Backup Solutions, and read the endorsements provided.


For more information call us at 800-671-5569!

____________________________________________


Guildford Academy of Contemporary Music Video
______________________________________


Demo On Demand: Barracuda Backup
Click above image to watch video
_______________________________________
Endorsements
Still not enough information to pick up the phone and call us about Barracuda's Backup Solution.

Give us a call anyway at 800-671-5569 . . .
To schedule a private online demonstration and conference call.

To learn how to obtain a FREE Eval unit to put into one of your customer's sites to test out.
Barracuda Networks has the backup solution you need and that's easy for you to deploy, manage, and restore data from.

Check it out for yourself!
______________________________________

Additional Information: